First of all, thanks alot for your visit of our factory's site, we wish you enjoyed in it.
We are the manufacturer of the candle and chalk making machine, our products have been export to many countries all over the world,such as USA, Canada,
Uruguay, Argentina, Turkey, Greece, Norway, Spain, Poland, Romania, Haiti, Yemen, Qatar, Ghana, Thailand, South Africa, Tanzania, Kenya, Nigeria etc.,
too many countries to mind! Our full heart service and best quality products have been highly appreciated by all of our clients and friends.
Please contact us by E-mail, Fax or telephone if you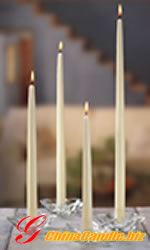 interested in our products. You can contact me freely as below:

Guan Candle Making Machine Co.,Ltd.
Zhongqing Str., Dalian 116013, China
Web Site: http://www.ChinaCandle.biz
E-mail: vcan@vip.163.com or xuguan@hotmail.com
Skype ID: live:xuguan

Customers from South America also can contact my partner from Latin America.!
Thanks for your kind attention, hesitate for what?
Yours Sincerely.